Applying & Qualifying for VA Benefits 
Representing Veterans and Their Families
Basic, Housebound and Aid and Attendance benefits are payments that supplement your existing monthly income.  Income and asset limits will affect whether you qualify for these benefits.  If you are a veteran, or the surviving spouse of a veteran, and have questions related to paying for needed care, an attorney can explain benefit and eligibility requirements. The Law Office of Michelangelo Mortellaro P.A., has helped veterans and their families in Tampa and across southwest Florida obtain these benefits.  We focus our practice on addressing the legal issues faced by the elderly in our community.  We understand the importance of obtaining needed long-term care without draining all your resources and we will work with you to accomplish that goal.
When Are Benefits Available?
We work with you and your family to determine what federal benefits might be available.  Aid and Attendance may be awarded in the following circumstances:
A veteran or surviving spouse needs assistance with everyday living functions such as dressing, bathing or toileting.

When a veteran is bedridden or in need of a Assisted Living Facility.

Eyesight is significantly limited.
Applying For Benefits
Even if the veteran or surviving spouse does not need assistance with the everyday living functions listed above, Housebound benefits could be available if a veteran is no longer driving and therefore confined to his or her premises.  You can apply for these benefits on your own.  However, seeking the counsel of an experienced VA Accredited attorney can reduce the chance that you will have your claim denied.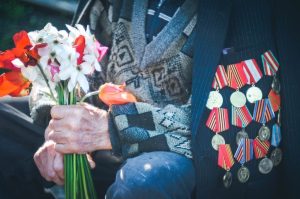 Protecting Your Rights
If you or a family member is a veteran or the surviving spouse of a veteran, you may have the right to additional benefits to pay for care based on past military service. Find out more by calling 813-367-1500 or Email Us to schedule a free initial consultation with an experienced lawyer. Evening and weekend appointments are available.