VA Benefits | Helping Elderly Veterans And Their Spouses Obtain Benefits
Military service history may qualify you or a family member to receive a VA pension.  As in most federal programs, there are a myriad of eligibility requirements. Denial of applications is common. Consulting a VA Accredited elder law attorney is one way to avoid commonly made mistakes.  At the Florida Law Office of Michelangelo Mortellaro P.A., we are dedicated to ensuring elderly veterans in Tampa receive all available benefits.  We focus our representation on non-service connected disability.  Even if current circumstances make you ineligible, there may be tools that we can use to help you qualify for a VA pension.
Service-Related Eligibility Requirements
Initial requirements for a VA pension are at least 90 days of active military service, with at least one those days falling within a recognized war period, and a discharge or release from service other than dishonorable. Generally, you must be 65 or older to receive VA pension benefits.
Eligibility for a VA pension is subject to income and asset limits set by Congress, similar to the Medicaid program.  These income and asset caps are adjusted occasionally.  Our lawyers stay up-to-date on legislative changes affecting VA pensions and can provide more current detailed information.
We focus on education and recognize that misinformation often spreads through the Internet and word-of-mouth in the community.  While someone may have told you that you will not qualify for a VA pension, that may not actually be the case.  Let us review your current financial picture and discuss whether tools may be available to help you obtain the benefits you deserve.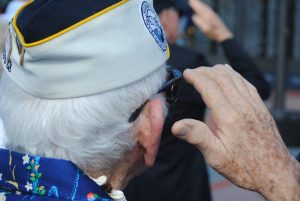 How to Qualify and Apply for Benefits