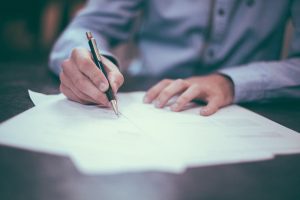 Guardianship Tampa | Estate Planning Wishes in Writing
No one likes to think about the end of life or what will happen to family once he or she is gone. However, it is best to address these issues head-on by developing an estate plan and keeping it up-to-date. A comprehensive estate plan functions as a roadmap that lightens the burden for loved ones during a stressful time. Estate planning allows you to share your final wishes and also avoid future family conflicts. We will effectively and efficiently guide you through every step of the estate planning process.
Individualized Attention For Florida Families
At Mortellaro Law, we have helped Tampa Bay-area families with their estate planning needs since 2007. We are a family-owned firm offering a personalized approach. We make it a point to promptly respond to questions and are available to clients.
We can help you obtain peace of mind that your loved ones will have the tools to provide your final care and settle your estate. We can assist you and your family with the following legal issues:
Wills and trusts that account for future long-term care needs.

Review of beneficiary designations on insurance policies, retirement and investment account

Probate and Trust Administration after the loss of a loved one
Talk To Michael
[vfb id=1]